Require any of the following fire alarm services?
Fire Alarm Installation in Kent
Looking for fire alarm installation in Kent for a commercial or domestic property? We can help. At Ashford Security, we have decades of experience and have worked with all types of clients. Therefore, we can provide a professional and reliable service for domestic and business clients alike. We are a family-run business who take great pride in our work.
As well as our fire alarm installation service, we also design tailored systems and make modifications to your existing systems. We also provide a maintenance and monitoring service, so we can make sure your alarms are always fully operational when you need them most!
Need fire risk assessment carried out on your property? Click here for more details.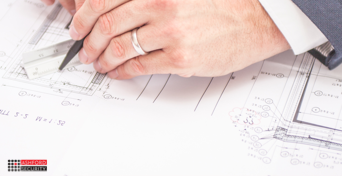 Require a fire alarm designing?
We can supply a full design service for fire alarm systems to BS5839 standards for both commerical and domestic properties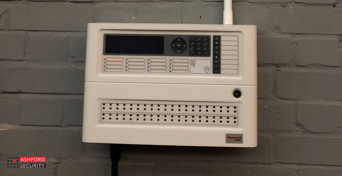 Need a system installed in your property?
Will will install your alarm to the latest BS5839 standards for fire alarm systems.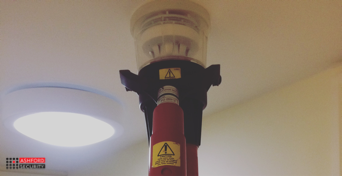 Is your alarm compliant with annual maintenance requirements?
We offer a full maintenance and monitoring service, so you can be sure your fire alarm system is fully operational and compliant.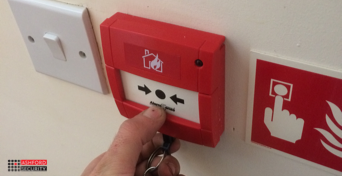 Had alterations to your building?
We can modify most fire alarms currently on the market, in order to ensure they're fully compliant.
Fire Alarm Installation in Kent for Domestic and Commercial Properties
Fire alarm installation for domestic properties

A good fire alarm is a must for any home. Firstly, it will provide protection for your home itself. For example, if you were away on holiday and a fire were to break out, it would alert your neighbours immediately. Secondly, and most importantly, a fire alarm provides protection for you and your family.
Fire alarm installation for commercial properties
The requirements for commercial properties are often different comparted to domestic because of the logistics involved. For example, you might require more than one alarm, depending on the size of the premises; or you might want a full security system putting in place. Whatever your requirements, our experienced team can help.
Fire Alarm System Types - BS5839
The catergory of fire alarm system will always be determined by the fire risk assessment. Require more advice on fire alarms and fire risk assessments??
Commercial Categories - Part 1
Domestic Categories - Part 6
LD1 – covers the whole of the domestic property. This includes all circulation routes (stairwells & corridors) which form part of the escape route or any rooms where a fire might start. This does not include bathrooms, showers and toilets. 
LD2 – has automatic fire detection in the circulation areas (stairwells & corridors) which form part of the escape route. High risk areas of the property are also covered, such as kitchens. 
LD3 – This will have automatic smoke detection in the circulation areas of the property (stairwell and corridors) which form part of the escape route. 
In domestic properties the fire alarm system will also have a grade of system. These are explained below:
Grade A & C Fire Alarm systems for domestic properties are required in larger domestic properties and HMO's. This grade of fire alarm system is very close to the requirement of Part 1 with some minor variations. 
Grade D systems have one or more interlinked mains-powered smoke detectors with battery back up built into them. They can be hardwired, linked or radio linked. 
Grade F systems are battery-powered smoke or heat detectors. 
Get in Touch
If you're in need of fire alarm installation in Kent, then we'd love to hear from you.  Simply get in touch by email or phone and we'll be happy to answer any of your questions and explain more about the services we provide.